Bishop David Alan Bard is the presiding bishop of the Michigan Conference of The United Methodist Church. Bishop Bard also shepherds the Minnesota Annual Conference as interim bishop until 2022, and serves as President of the North Central Jurisdiction College of Bishops.
Prior to arriving in Michigan in September 2016, Bishop Bard was serving at First United Methodist Church in Duluth, Minnesota since 2005. He was elected to the episcopacy on July 13, 2016 at the North Central Jurisdictional Conference held in Peoria, IL. He has been in ministry for more than 30 years and served in many roles within both the Minnesota Annual Conference and the General Church.
Bishop Bard was a General and Jurisdictional Conference delegate in 2000, 2004, 2008, and 2012. He was an episcopal nominee in both 2004 and 2008.
Within the Minnesota Conference, Bishop Bard was chair of the Episcopacy Committee and the Higher Education Ministry Team, and he served on the Board of Ordained Ministry and the Congregational Response Team. He was also the conference parliamentarian. He was a district superintendent from 1998 to 2005 and spent three years on the Commission on Religion and Race.
Within the General Church, Bishop Bard serves on the Study on Ministry Commission, the Committee on Faith and Order, and the North Central Jurisdiction Committee on Episcopacy. He has also previously served on the General Board of Higher Education and Ministry, the Commission on General Conference, and the Commission on Theological Education.
Bishop Bard received a BA from the University of Minnesota, Duluth in 1981; his Master of Divinity was earned at United Theological Seminary, Twin Cities 1984; and in 1994 he received a Ph.D. from Southern Methodist University with a focus on Christian ethics
Bishop Bard has a wife, Julie, and three adult children. In his free time, he enjoys music, reading, baseball, and walking outside.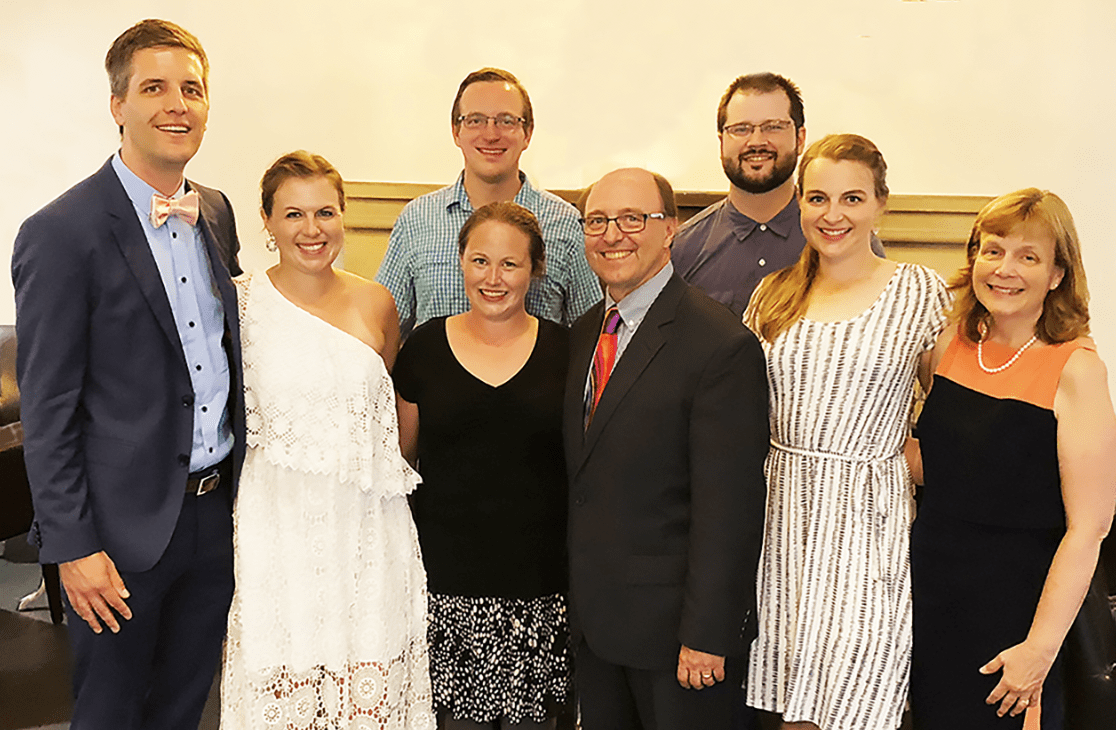 Walking to Emmaus and Annual Conference

(5/3/2023)

-

As the Michigan Annual Conference gets closer, Bishop David Bard asks us to hold the gamut of emotions we will experience there and remember to look for Jesus in our midst... One of the traditional Gospel readings for the Sundays immediately following Easter is the story of the two disciples walking from Jerusalem to Emmaus. It is three days after the crucifixion of Jesus, and they discuss all that has happened—death, and now reports that he is risen have circulated among some disciples. A companion joins them on the way, and they share their story. The companion is Jesus, but… ...Read More
Resurrection don't come easy

(4/5/2023)

-

Bishop David Alan Bard's Easter message asks us to hold the pain and honesty of Good Friday together with the hope and wonder of Easter... Many of you know I enjoy music, and for Lent 2021, I engaged in a unique discipline by putting together a playlist, a song each day from Ash Wednesday through Easter. I chose songs from my own music collection. The selection was both thoughtful and impressionistic. I chose songs thinking of their themes or what they evoked, yet I chose them as they came to mind. The choice of one song, however, was a given.… ...Read More
Mighty wind and quiet stream

(3/1/2023)

-

Reflecting on the recent Asbury revival, Bishop David Alan Bard invites us this Lent to look for spiritual transformation in both dramatic experiences and everyday disciplines... The New York Times headline read: "'Woodstock' for Christians: Revival Draws Thousands to Kentucky Town." Beginning with a chapel service on the campus of Asbury University on February 8, students, faculty, staff, and thousands of visitors have been in continuous prayer, hoping "to experience the presence" of God, in the words of one person. People have come from all over the country to share in this moment. According to the news story, "over two weeks,… ...Read More